Hello Everyone!
I hope that you had a great summer! As I sit here looking at the endless pile of books and research numerous information about curriculum, that can mean only one thing, our summer break is coming to a close! This mommy is getting back to work (my other work)! It has been a summer full of highs and lows, but we always take the good with the bad. There is beauty in the sunshine as well as the rain! My son was diagnosed with a chronic illness during the summer as many of you know, but we also had many fun experiences! We went to Six Flags for the first time as a family, saw the Bodies Exhibit, we met new homeschooling friends (which I discovered I needed even more than the kids), and slipped on our water slide in our backyard. The kids had sleepovers with their cousins, and a special visit from their Aunt Patricia! Although, we had a lot of fun, we also kept busy keeping our brains sharp through some workbook work and lots of time at our library. Summer is all about making memories, and we did just that!
I decided to highlight our summer in pictures! I hope you enjoy! We have an exciting year ahead as we become a Georgia Cyber Academy (K12) family once again, (mixed in with my own eclectic homeschooling). I can't believe this will be my oldest son's last year in elementary school! That's right, we almost have a middle schooler! Keep following our journey!
Comment and tell me what your favorite summer memory is, and I would love to see pictures! 🙂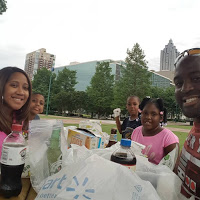 Picnic in the park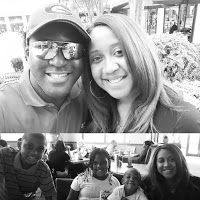 Lunch at California Pizza Kitchen!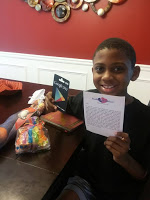 CRMO support and love keeps us smiling!